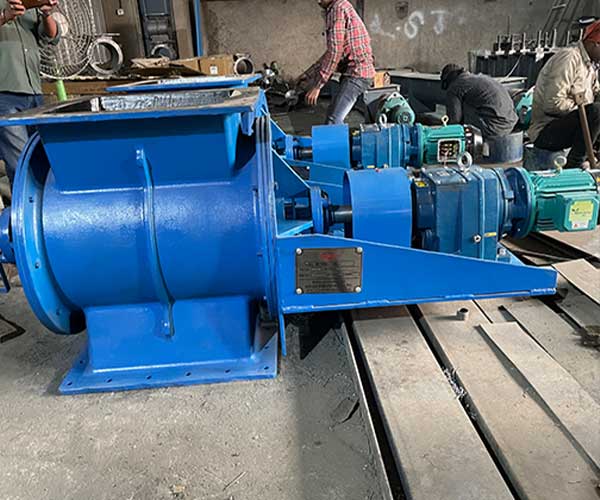 Rotary Valve Manufacturer and Rotary Airlock Valve Manufacturer India
According to the needs of the customer, our company offers various rotary airlock valves in various sizes ranging from 150 mm to 600 mm along with special & customized solutions. We manufacture Rotary Airlock Valves with a variety of speed range by keeping in mind various industry needs and their work procedures. These types of Rotery valves are used in a variety of industries for a range of applications, such as solid gas separation and solid metering applications.
Rotech Engineer based in Pune, India, is the leading Rotary Airlock Valve manufacturers and supplier in the India offering a wide range of Material Handling Machinery.
Enquiry Now
---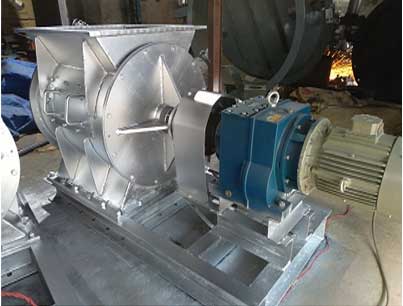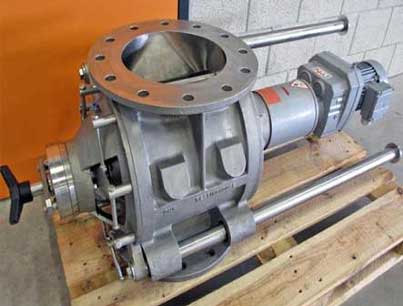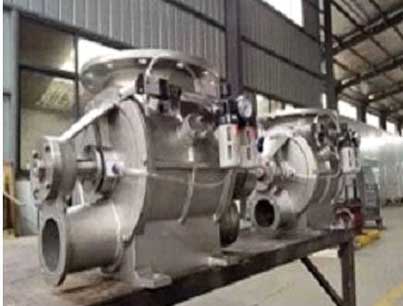 ---
Rotech Engineers is a major Rotary Valve manufacturer in India, as well as a manufacturer and supplier of Rotary Airlock Valve in India. Our rotary valves, which are of exceptional quality, are reliable and durable. As its Rotary Valve manufacturer in India, we serve a number of well-known industries, including:
The mining and minerals sector, where we offer wear protection features for our rotary airlock valves in India.
Industry of food production where consistency and standardization of procedures are essential. Businesses in this field can purchase seamless rotary airlock valves from us.
Rotary valves are used in the cement industry for the processing of raw materials and mixes.
The plastics industries, where the handling of products and materials involves a strong and durable rotary valve.
We at Rotech Engineer provide a wide range of products as the go-to Rotary Valve manufacturer in India for various companies around the country.
---
A Leading Manufacturer of Rotary Airlock Valves Offers Best-in-Class Rotary Valves
At Rotech Enginner, we value a product's durability and toughness. Therefore we give our rotary airlock valves the highest qualities so that your company and production unit can trust on us to meet your needs.
Here are some basic properties of our rotary airlock valves-
We manufacture rotary airlock valves and rotary valves using procedures that we have followed and established over the time of our many years of experience.
The results in the production can be expected with the proper methods. Our rotary airlock valves also are high-quality equipment that will last a lifetime.
To ensure the quality of our rotary airlock valves and other industrial equipment, we only use the best raw materials in its manufacture.
Our rotary valves are good for high pressures and perform well in these conditions.
Our rotary airlock valves are constructed of wear-resistant metals that do not corrode when exposed to moisture or chemicals.
With the help of our Rotary valves, processes run smoothly and quietly.
Our rotating valves provide the least air leakage.
With large throat openings on our rotary valves, you can easily load them with material.
The leading Rotary Airlock Valve manufacturer can be found at Rotech Engineer and they can successfully handle all of your industrial equipment needs.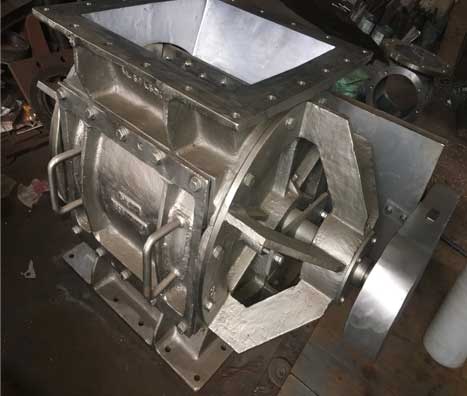 ---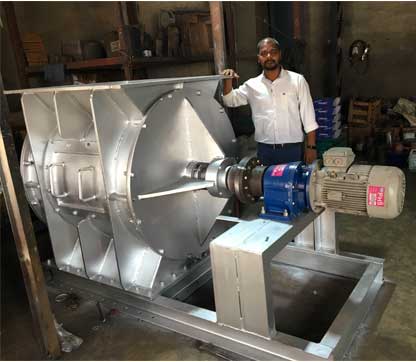 Rotary Valve Specifications
| Opening Size | 150-600 mm |
| --- | --- |
| Flange Opening | Square / ROUND |
| Differential Pressure | Higher Pressure handling capability |
| Temperature | Build to eminent Temperature |
| Drives | Chain Driven / DIRECT DRIVE |
| Material of Construction | Fabricated with carbon steel, stainless steel 202/ 304/ 316/ 410 and cast iron. |
| Rotor | Open Fabricated type |
When you think about rotary valve manufacturers India, then the best option for you, think about Rotech Engineer. Contact us for any of your rotary airlock valves needs today.
Enquiry Now